It has suggested that we run another racing rules session. Last year we used "mock protests" as examples of both racing incidents and the protest process. If anyone has had anything suitable, could they write it up on a protest form and send to me? Alternatively, perhaps our rule observance is now perfect..... If there are no incidents, perhaps something on rule 42?
John Charles
This email address is being protected from spambots. You need JavaScript enabled to view it.
It's the Interclub Prize Giving on Friday 16th November @ 8pm
All are welcome to cheer on the winners and losers at this years event - see you there.
Its Party time again! Join us for an impromptu Gatsby Fur & Feathers Party on Saturday 17th November 2018.
Please bring a plate of food if you can, dress up and enjoy the music, food, drinks and great company.
No need to book. It's free, just turn up on the night.
[ Top ]
The LSC Annual Bonfire on the beach (well the mud) takes place this weekend and once more we will be entertained by the fire dancers.
The bar will be open and a BBQ will follow. Quite a busy weekend as we also have sailing on Saturday and Sunday. Hope to see you all there at some point over the weekend.
The club has updated our data protection in line with the current RYA "model". This adds "Keeping in touch with the Member (including by news-letter)" to the section that has the Legal basis of processing as "Performing the Club's contract with the Member". Policy documents are in the "About" section of this website. Members still have full control over how we handle your data, please contact the Hon. Secretary if you have any questions or concerns.
Regretfully we must announce that this years Dinner Dance on 17th November 2018 has been cancelled due to the lack of ticket sales to date. Whilst it is possible that there would be a late run of numbers wishing to attend this event, we have made this decision to protect the club from any losses that are likely to have been incurred on the catering and entertainment costs.
We are hoping to stage a much more low-key event on the night and hope you can all attend (details to follow).
Anyone who has already paid for tickets should contact the commodore Dave Smith for a full refund.
Again, we are sorry about not being able to execute this event and for any unfulfilled expectations this may cause.
[ Top ]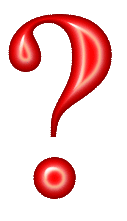 Saturday 27th October - Quizzy RasGhoul and Countess Quizzy McGee present The Halloween Quiz Night!!
Start time: 7:30 p.m. at Leigh Sailing Club
There will be a maximum of 10 tables at a cost of £2 per table, and booking in advance is required. To book a table, put your name on the list by the bar or get your team captain to email This email address is being protected from spambots. You need JavaScript enabled to view it.
Put your brains to the test for the chance to get your hands on the coveted "LSC Quiz Champions" Trophy", along with some horrific prizes and the chance to win some cash with the prize question (£1 to enter). Ghoulies and ghosties welcome, along with mini-beasts, but fancy dress is not compulsory. See you there, if you dare...........
Paul Knight (your resident quizmaster)
[ Top ]