Once again we are pleased to offer a curry feast at the LSC this Friday.. Our curry partner Leigh Spice will entice the taste buds of any curry enthusiast with mouth-watering Indian recipes cooked to order for just £8 per head!

The offer is as follows:
1 main course, 1 side dish, 1 rice or naan bread plus poppadom
(excludes any fish or prawn dish) - menu attached below.
The process to order your meal is as follows:
1) Ring Leigh Spice on 713600 with your order by 7pm at the latest on the Friday, although Thursday would be better!
2) Arrange payment by card when ordering or cash on the night.
3) Make sure you tell them at the time of ordering that it is the Leigh Sailing Club curry deal and that you give them your name so that you get the correct food.
The delivery time will be about 20.30hrs. Any queries contact Tim Wright on 07946 474307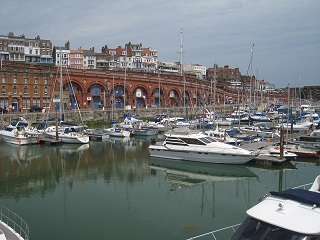 Those interested in the Bank Holiday trip to Ramsgate this year should gather around 7am on the water. HW on the Saturday is at 8:21, Height 4.99
Ian Burtonshaw (Cruiser Captain).
It is with sadness that we have learned of the passing on of Terry Cotgrove on the 3rd August.
The Club's sympathies go to Sandra, Mark and Zara and to Terry's friends and wider family.
Terry was a club member for nearly 50 years and was sailing right to the end of his struggle with illness.
Funeral will be 12:00 Monday, 22nd August at the crematorium and afterwards at the clubhouse.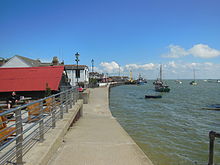 &nbsp&nbsp&nbspFrom 4pm - 6pm 'ish, join us at your club during the
&nbsp&nbsp&nbspBar stays open to members and their guests until they choose to go home (within reason!).
&nbsp&nbsp&nbspBurgers to munch and good beer & fizz to sup....
Can you please help us on the day? will you help us?
We a looking for helpers for a commitment of 45 mins of their time either in the bar or on the BBQ.
Please email me by using the contacts page or Facebook me if you are able to offer your support.
John Gayner.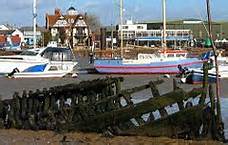 Whether you are joining us for a weekend at Brightlingsea and/or a cruise along to Walton Back Waters and the River Deben, please put your names on on the notice board adjacent to the bar by 31st July please.

Ian Burtonshaw (Cruiser Captain).


For those of you that do not "do" Facebook, here are some photos from the recent Harty Ferry Race. Click on an image for a larger view.
If you're planning to go on the Harty Ferry race and would like to dine at the Ferry House Inn then please check the attached menu and forward your choice to Ian Burtonshaw (This email address is being protected from spambots. You need JavaScript enabled to view it.) as soon as possible.

Ferry House Inn menu.pdf