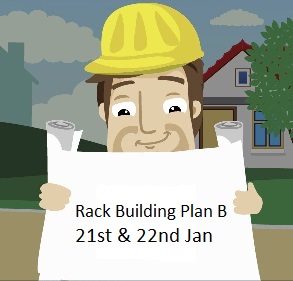 Many thanks to all those who have come down so far and helped out with the work to the big slipway on the west racks. We are making great (if rather damp and muddy) progress. Next weekend we will have to move 70 new lengths of timber from the cage to the racks and fix them to form the new slipway.
If you can spare any time on either or both of the above dates please come down and help out. If you have a cordless drill you would not mind using that would be much appreciated.
We will be starting at 9am both days.
Any queries contact Tim Wright 07946 474307