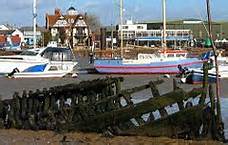 High Water Southend 06-18 Ht. 5.1 mts.
07-30 Start between the committee boat and the Leigh Bouy.
'Eostre' will be the committee boat and Captain Ted will be the race officer. The committee boat will use VHF Ch 72
Start Course. Shoebury Boom Outer Beacon (P). Blacktail Spit (P). Maplin (P). Maplin Approach(P). Swin Spitway (P). Wallet Spitway (P). Knoll (P). Eagle (S). Colne Bar (S). Finish. (Approx 36 miles)
Dinner at the Colne Yacht Club on Saturday - If you haven't already booked then contact Ian Burtonshaw asap.