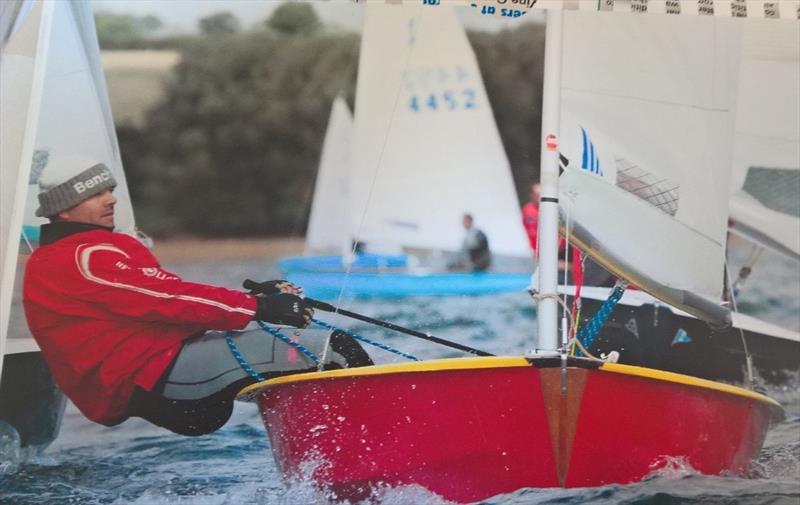 This Saturday sees the inaugural Vintage Championship for Solos, hosted by Leigh on Sea Sailing Club. There is an exceptionally strong fleet of older Solos at Leigh, some while ago a number of members decided there was a lot of fun and value to be had from adopting a policy of pre-4000 Solo sail numbers and the fleet has blossomed to well over 25. For this event the club have adopted the NSCA rolling twenty year system meaning any Solo up to sail number 4168 is eligible......
Click here for the full article....
Dear Members

This coming weekend, 14 / 15th July, LSC are hosting Solo Class championships and are expected to host many visitors. The success of the event will heavily depend upon being able to accommodate cars and trailers to as many guests as possible.

We therefore respectfully request that the Prom is left free for guests only. Regretfully this request also goes out to the volunteers who are kindly giving up their time to help out with the event.

Many thanks for the co-operation.
We are respectfully asking all club members NOT to park any vehicles on the prom over the weekend 13th / 14th / 15th July. This is when we will be host the Vintage Solo Championship and the Solo Open meeting, and we would like to allocate all our parking area to the many visitors that we are expecting for this event.
You help support and understanding, as always, is greatly appreciated by your committee members.
Thank You!
Seems like the RYA SafeTrx app is replacing the Coastguard CG66 registration scheme. I have entered my boat details, seemed a bit buggy so save often if you are going to use this app! John Charles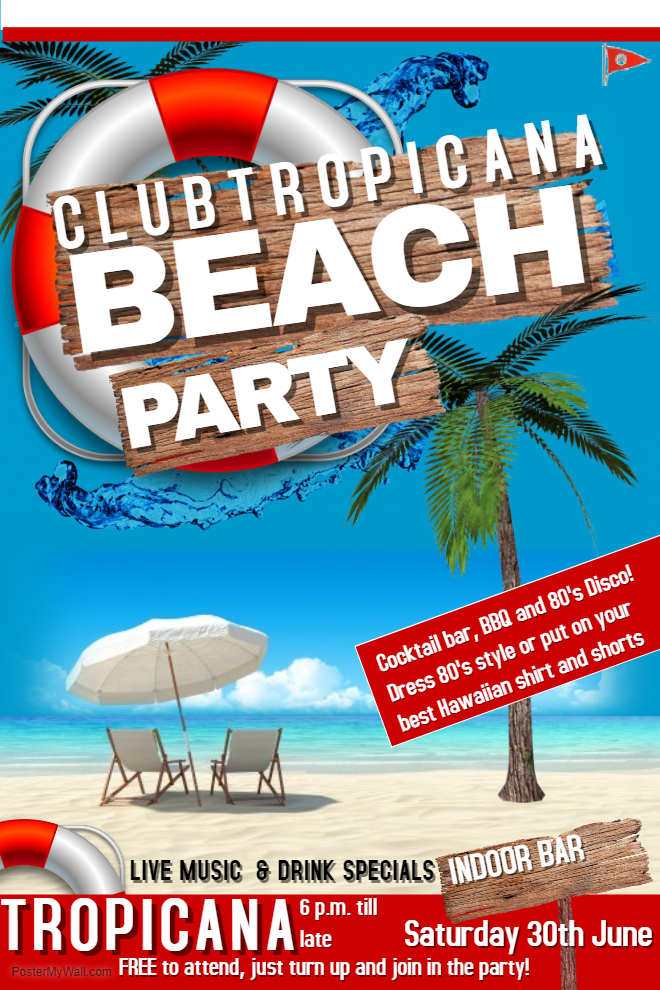 Saturday 30th June – "Club Tropicana" Summer Party!!!!! Start time 6 p.m. FREE to attend, just turn up and join in the party! Children, family and friends are all welcome!
Dress 80's style or put on your best Hawaiian shirt and shorts. The evening will feature:
"SuperTed's Cocktail Bar"– The cocktail bar will be open from 6 p.m. till 7:30 p.m. Pimms, Pina Colada, LSC Special @ £2.50 each & St. Clements (non-alcoholic) @ £1. There will also be some "happy minutes" with drinks at reduced prices! All served by our elegantly dressed cocktail master.
"Mcenroe's BBQ"– The barbeque will be open from 6:15 p.m. till 7:15 p.m. Mom's homemade pulled pork (gluten free), 100% beefburgers (gluten free), jumbo hotdogs and vegetarian options. Food will be sold at £2.50 per bbq item, and includes Jimmy Connor's Corn-on-the-cob, Bjorn Borg Coleslaw and a Navratilova Salad.
Quizzy McGee's Classic 80's Disco and a FREE late night buffet!
Children, family and friends are all welcome.
Please note, all food items and cocktails will be limited in quantity, so make sure you arrive early, cos' when it's gone, it's gone!
Paul Knight (your entertaining Entertainment Officer)
[ Top ]