Coming Soon:
On Friday 27-07-2018
Friday Is New Members Night
On Saturday 28-07-2018
Cruiser: Stangate Chilli
Hosted by Dave Smith
HW: 13:57 HT: 5.58 Start Line: TBA

On Saturday 28-07-2018
Dinghy: Race to Benfleet

HW: 13:56 HT: 5.60 Start Line: LSC
All Start: 12:45
On Sunday 29-07-2018
Dinghy: Summer 5 & 6 (EOD Velsheda Trophy)

HW: 14:30 HT: 5.60 Start Line: EYC
Med & Slow: 13:15 Fast: 13:20 EOD: TBC

Note that the bar is normally open
Friday 8-11 & Sunday 12-4
unless otherwise stated.
Leigh Sailing Club is hosting the annual prize giving and social evening on Saturday 21st January 2017, 8-11pm to celebrate the clubs achievers for 2017.
Everyone is welcome! So please come down to the club and join in the celebrations with those who have won a prize during last years sailing season. It might even give you an idea or two about which trophies you want to try and win this year!!!. Should be a great night!
[ Top ]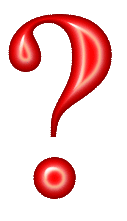 Grand Quiz of the Year
Join us on the evening of Saturday 13th January 2018 for the LSC Grand Quiz of the Year.
Test your knowledge on a range of subjects in our fun LSC Quiz, with the chance to win some prizes (don't get your expectations too high) and possibly a trophy – it's more about the honor. The Grand Quiz will feature 6 rounds, plus a picture quiz and the chance to play a Joker, which doubles your points on your preferred subject. Bring a £1 coin for the special Prize Question at the end. The bar will be open from 7 – 11 p.m.
A maximum of 6 adults per team (teams with more than 6 adults may lose points!). The cost will be £1 per adult (to be paid on entry), and the quiz will begin at 7:30 p.m. in the lower lounge. Guests and children are welcome, but spaces will be limited. To reserve a table for a TEAM, please email Paul at This email address is being protected from spambots. You need JavaScript enabled to view it. or sign up on the notice board by the bar. Feel free to bring your own snacks/nibbles and hope to see you there!
Paul Knight (your entertaining Entertainment Officer)
[ Top ]
Robin Tothill (Solo Class Captain)
[ Top ]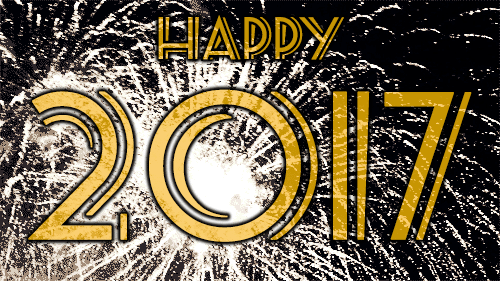 New Years Eve Party
in the clubhouse, upper saloon. See the new year in to some great music and start the year with a bang!
Please bring a plate of food if at all possible.
It would be appreciated if any members who are going could volunteer to do a short session behind the bar, this will be organised on a rota basis. Please put your name on the list in the clubhouse.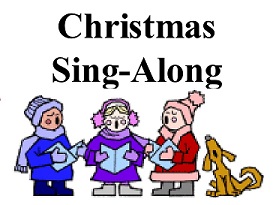 Christmas sing-a-long in the lower saloon around the fire with live music accompaniment.
All welcome and free entry. Get your Christmas started.
Please arrive at 19:30 and get yourself settled for an 8:00 start to an evening of entertainment that's simply irresistible fun. The bar will be open before, during and after.
Saturday 23rd December Christmas Party.
Following immediately on from the carol singing LSC presents the 2017 Christmas Party

Everyone is welcome.
Contact: the commodore for further details.
The LSC Christmas Panto was a fantastic evening and a huge success. Watched by a full house in our downstairs saloon, thank you all for coming and we really hope you enjoyed yourselves. It's quite remarkable what you can achieve in such a small theatre! A huge thanks to our writer & director Marilyn Gayner for all the stress we caused her during rehearsals, and for the amazing script and staging. A massive well done to all the actors, and in particular John Gayner (Muddles) for all his hard work, as well as, Sally (Snow White), Graham (Mum), Ainslie (Queen Sadista), ), Dick (Mirror Man), Lucy (Prince Benedict) and Victor on keyboards. Not forgetting Isla and Nicky, the Commodore, the Gorilla and, of course, our 7 dodgy dwarves. Special thanks to our stage builders and assistants for all their hard work – Alan, Maggie and Peter, and everyone else that helped out (apologies if I've missed anyone off). Well done to all, have a great Christmas and New Year and hope to see you at our fantastic club in the near future.

– Paul Knight.
Video Links
Some video footage from the 2017 Panto can be found at:
https://www.youtube.com/watch?v=Oq9e5Alyg04
https://www.youtube.com/watch?v=IEQo5p7KQH4&t=106s
https://www.youtube.com/watch?v=phfgoe-V3lc&t=198s
Comments from Facebook
"What a fantastic panto the best I've seen. Well done guys xxx"
"What a fantastic night! You couldn't ask for anything more from a panto. Absolutely brilliant job from everyone, particularly Marilyn and, of course, John aka Muddles!!!"
"Absolutely fantastic! Big thank you to Marilyn, Muddles and all casts & people who helped this panto"
"Great panto guys, still getting the glitter out of my clothes ! Xx"