The club will be running a "mock protest" evening on Friday December 8th at 20:00. The purpose is to have a look at the rules and process around the protest procedure. We will take a couple of "incidents" from this year and go through an abbreviated protest committee with them. The forms will be scanned and projected on a screen for all to see. Hopefully this will be fun and educational. All racing sailors and aspiring racers welcome, no booking required.
"Well done for another fantastic Childrens Christmas Party at LSC!
Thanks to everyone who brought their children and provided food for the feast. A big thanks to Terry the Magician for the entertainment. And a massive thanks to Commodore Dave, Linda, Sylvie, Mike, Georgie, Ted, Marilyn, Brian and Janet for getting everything ready. Not forgetting Santa and his spectacular entrance, his Elf and all the other helpers. Well done for making it a great success and for all the presents. The children loved it!!!"
Paul Knight (Entertainment)
The children's Christmas party will be from 3 o'clock to 5 o'clock on 9th December 2017.
This is a correction to the times advertised on the posters.
If possible could parents with attending children please contribute by bringing a plate of food.
If you haven't already done so, then could you please put your children's names (+age) on the list in the clubhouse.
Many thanks and hope to see you there.
David Smith (Commodore)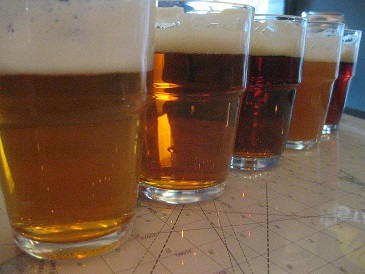 T
he first weekend in November starts with a bang on the Friday with the opening night of the Annual LSC Beerfest, to include 5 real ales and all the usual beverages. As it's the first Friday in the Month, it's curry night too. Beer & curry - what more could you want.
The Beerfest contnues throughout the weekend and takes in the winter 3 dinghy racing on the Saturday at 10:45am and the Bonfire on the beach in the evening.
Sunday sees the winter 3 dinghy racing at 11:30am before a final chance to sample what's left of our guest beers.
Quite a busy weekend - Hope to see you all there at some point over the weekend.